Coping with COVID-19 Quick Guide to Becoming Fearless
Welcome to the age of the health crisis. The world is fearful of the coronavirus pandemic and what lies ahead for our normal everyday living situation. Coping with COVID-19 may be the most challenging obstacle one has to face. Millions of people around the world are feeling overwhelmed, anxious, and fearful. You are not alone in these uncertain times. Keep calm and understand that by taking several precautions, you will be best prepared physically and mentally to withstand the pandemic and its impact on your neighbors, family, and friends.
     Thought our lives we are all changed with fear. Some overcome fear quickly and others stay fearful for life. We all have different coping skills. They are inherited and learned. We need to accept the things we cannot control. Unfortunately, that is earlier said than done. Being fearful of something makes us feel anxious and stressed. Stress mostly comes from power struggles and not knowing what the future holds. Most people chose his or her career, where they want to live and what they will be doing tomorrow. Our culture plans life activities based on our choices. But while in a pandemic, it is difficult to plan for tomorrow. This unknowingness creates anxiety, stress, fear, and depression. Individuals with good coping skills can power through diversity. Those without coping skills will have many challenges. There are a few ways to help individuals conquer the fear of the unknown and take control over his or her behaviors while in a pandemic and moving forward. 
     First, we all need to take a deep breath an address the situation. Take personal inventory of what issues you can and cannot control. First and foremost is your health. This will include family and household members along with anyone you may come in contact with. Here are few proven ways to help cope with anxiety and stress caused by the virus outbreak.
Keep the risk of catching or spreading the virus in perspective.
Understand and inform yourself about the virus and stages of a pandemic.
Take normal, healthy precautions like washing your hands, limited exposer to others and wearing a mask.
Avoid over-consumption of media. It can be overwhelming to take in all the information.
Consider if working an essential job is right for you. Take into consideration your personal limitations.
Explain the situation to your children in an uplifting yet informative serious tone. They need to know facts along with feeling safe and protected.
Use and build upon your past coping skills to assure yourself that all will work out.
Take control of the situations you can control while in the pandemic.
 
     The pandemic situation has taken a toll on personal finances, health of family members, on religious unities, governmental agencies and much more. It is difficult to find a peaceful moment within the day. To keep our sanity, one must take control of his or her mindset. The fearful thoughts will make your immune system weak and more susceptible to the virus. Therefore, resting your mind and conquering your fears are the number one defense against the virus.
The flowing will help guide you through peaceful escape and control over the stress and anxiety you may be feeling. Taking control of the Fear will help you develop your coping skills.
 Focus on what is in our control. Take action. Make a goal sheet. Plan healthy household events   that keep you active.
Loss of job? Take classes, find new hobbies that lead to a career, remote work, reinvent yourself or find odd jobs to do in the area.
 Bank account is low: make a budget, sell to consignment, or sell items online. Be creative find ways to save. Explore grants and community programs.
 Children are at home: get engaged. Learn with them. Set a study schedule and design a chore list together. Cook together. Develop new healthy habits.
Learn or practice yoga, mindfulness-based meditation, abdominal breathing, tai chi, and exercise outside in nature (like stretching, hiking, or walking)
 Be creative: draw, color, paint, sculpt, dance, sing, listen to music, play an instrument, write, take on a new hobby, plant a garden or go green.
 Engage in positive thinking: journal or free write, read books, daydream, draw a timeline and label a roadmap with the story of our journey, start a new life plan, talk with trusted others for validation and support.
 Engage in "extreme self-care", which includes good sleep, nutrition, exercise, keeping in touch with friends & loved ones, positive affirmations, self-discovery, spirituality, and more.
RELAX AND FREE YOURSELF FROM FEAR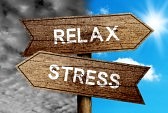 Teach Yourself to be Fearless
I am fearless. Being fearless liberates me from the restrictions I place upon myself. My opportunities expand. My mind becomes peaceful. I accomplish more. Rather than wanting shelter from difficulties, I want the capacity to rise to any challenge.
I know that I create my own fears. That means I also have the power to extinguish them.
I teach myself to let go of whatever is causing my distress. Greater understanding makes life less scary When I feel afraid, I bring my fears out into the open. Focusing on my breathing dispels my anxieties. My muscles relax and my thoughts are purified.
I live in the moment and avoid anticipating everything that could go wrong. It is prudent to make plans for typical challenges, like traffic delays and bad weather. But it is also essential to realize that many events are beyond my control.
I trust myself to handle whatever comes my way. Looking back on past adversities teaches me that I can triumph over challenging circumstances. I may find a better job after I get laid off from one position. I may learn to manage a chronic medical condition through simple lifestyle changes.
I face hardships head on. Taking prompt action teaches me that I am resilient. Finding solutions becomes my focus.
I acknowledge my feelings. I am gentle with myself when I feel uneasy. At the same time, I decide to move ahead anyway, and fear shifts to the background.
Today, I show great courage. I confront my fears and watch them go away.
Self-Reflection Questions
For the pandemic and moving forward
What do my greatest fears reveal about me
How can I overcome habits that reinforce my fears?
How would being fearless change my life?
"Remember if you have control and mindfulness over your fears, you will be FEARLESS"
About the Author and Company
Lifestyles in Harmony offers Life and Health Coaching services. Personal or group sessions will leave you feeling inspired and motivated. We will talk about things beyond diet and nutrition, seeking to bring balance to important elements of your life. Our goal is to put all or your lifestyles in harmony. This includes overall health, love and relationships, self-development as well as career and money. We will personally and carefully guide you to make simple, small changes that transform your life.
Angela Leapua graduated from the Institute for Integrative Nutrition where she learned innovative coaching methods, practical lifestyle management techniques, and over 100 dietary theories – Ayurveda, gluten-free, Paleo, raw, vegan, macrobiotics, and everything in between.

Along with a Health and Life Coaching Certificate, she also has a Master's Degree in Education and Business Management. With over 10 years of experience in teaching, journalism, career planning, leadership training, family guidance and addiction recovery. This mix of skills allows her to help guide individuals and families through life's transitions. Her education has equipped her with extensive, cutting-edge knowledge in holistic nutrition, health/life coaching, educational-leadership strategies, and fundamental life building techniques.
Drawing on her own experiences, she works with clients to help make lifestyle changes and choose healthy pathways that produce real and lasting results. While working with Angela, you will develop a deeper understanding of yourself and lifestyle choices that may include, nutrition, stress management, positive thinking, and overall awareness of what works best for you. Her goal is to improve your Energy, Balance, Health, Happiness and Self Wellness.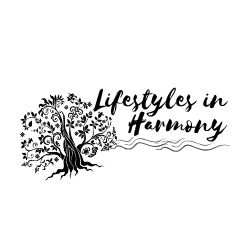 Angelaleapua@gmail.com   
         lifestylesinharmonycoaching.com  
ALL RIGHTS RESERVED. No part of this report may be modified or altered in any form whatsoever, electronic, or mechanical, including photocopying, recording, or by any informational storage or retrieval system without express written, dated, and signed permission from the author.
DISCLAIMER AND/OR LEGAL NOTICES: The information presented herein represents the view of the author as of the date of publication. Because of the rate with which conditions change, the author reserves the right to alter and update his opinion based on the new conditions. The report is for informational purposes only. While every attempt has been made to verify the information provided in this report, neither the author nor his affiliates/partners assume any responsibility for errors, inaccuracies, or omissions. Any slights of people or organizations are unintentional. If advice concerning legal or related matters is needed, the services of a fully qualified professional should be sought. This report is not intended for use as a source of legal or accounting advice. You should be aware of any laws which govern business transactions or other business practices in your country and state. Any reference to any person or business whether living or dead is purely coincidental.